Whether you're considering building a brand new website or want to redo your current website, you're faced with some basic, but important, decisions.
In this guide, we are going to help you with these decisions by showing your choices and explaining how specific options will fit your unique needs. We'll cover everything from understanding what type of website you need and choosing a domain name, to the finishing touches that will help you launch your website successfully, no matter what your goals are.
Also, we'll show you how to use specific tools or systems to create your site. As an example, we'll explain how you can make a website step-by-step with one of the most popular content management system (CMS) WordPress.org.
The essential steps to launch a website:
Understand what type of site you need
Pick a domain name and hosting provider
Install and setup WordPress CMS
Design your site and make it look great
Write and prepare your content
Test before and after launch
We hope that you are excited at the prospect of having your website. Now, let's look at what are the steps you need to take to get it right.
Understand what type of site you need
There are different types of websites. The type, or combination types, you choose, will depend on what you want to achieve with your site and the functionality you'll need to accomplish this.
Following are the main types of websites:
Blog or website with a blog. A blog can be an extra feature for any website, or it can be a separate kind of site on its own. Blogs are usually arranged in chronological order, with the most recent entry at the top of the main page and older entries toward the bottom.
Recommended reading: How to Start a Blog in 2018
Most visited types of websites
44%
User-generated or uploaded media
Business card site. For some small businesses, a simple one-page website with the name, description, contact info and maybe a logo may be all that's needed. You can also include some product information, but the basic concept is a one-page website that represents your company or yourself.
Portfolio site. A portfolio site is similar to a business card website, except you'll have a section on the web page where you showcase your work and give people options for contacting you. Photography studios commonly use this type of website, so do design firms and other creative endeavors.
Product brochure site. This kind of website is an extension of your company's sales and marketing efforts. You'll be able to include goods and services your business offers for visitors to browse through. This website may include some pricing guidelines but doesn't enable customers to make purchases online.
E-commerce site. With an e-commerce site, you'll be able to showcase your products or services and allow visitors to buy them online. At first, the setup process for an eCommerce site may seem daunting, but there are many simplified methods and tools on the internet today that will enable you to sell online.
Select the right tool to build a website
With so many options available today, it can be difficult to choose the best instruments for the job. Choosing the best platform upon which you build your site will be one of the most important decisions you make. This choice is critical because you'll be tied to that platform for some time and it's never easy (or possible) to move your website from one platform to another.
Website building solutions can be divided into two groups: self-hosted content management systems and hosted web builder platforms.
The best and most popular tool for making a website is the WordPress content management system (CMS). It's recommended by 90 percent of experts we've surveyed.
You can make any website with WordPress, be it one-page business card website, a site with a blog, and even an e-commerce website.
Pick a domain name and hosting provider
There are 1,547 domain name extensions (TLDs) as at the 17th of August 2017
To create your new website with the recommended WordPress platform, you'll need a domain name and web hosting provider.
Domain name
Once you've selected the right platform for your site, you need to start thinking of a domain name. This domain will be yourname.com, yourbusiness.com or something similar.
Global Web Hosting Market Share 2018Hosting companies with the most clients worldwide (source)
2.2341
Amazon Web Services (AWS)
0.7941
Google Cloud Platform
If you're marketing yourself, you'll want to use your first and last name. Think johnsmith.com. Even if you aren't promoting yourself, it's not a bad idea to get your name as a domain now, in case you want to use it in the future. If you are marketing your business, you will want to use your company name. Think "yourbusiness.com."
For most websites, the first goal when choosing a domain name is to get the .com top-level domain whenever possible. Here is a useful guide to help you learn the details and secrets to selecting a valid domain name.
Web hosting provider
After choosing a domain name, selecting reliable hosting services will be one of the most important decisions you make. To a large degree, the functionality and performance of your website will depend on your hosting provider. The host makes sure your site is available to potential readers 24/7, and it's where your files are stored online.
The wrong web host can cause many problems with your website. Just imagine choosing a mobile company that has no reception. Your web host is a major piece of the puzzle to maintaining a successful internet site. Therefore, it's crucial that you choose a reliable provider.
We highly recommend Bluehost, which powers over 2 million websites worldwide. And for our visitors only, they offer an exclusive deal that includes a FREE DOMAIN NAME and a 30-day money-back guarantee.
Bluehost web hosting company is recommended by WordPress.org as one "of the best and brightest of the hosting world".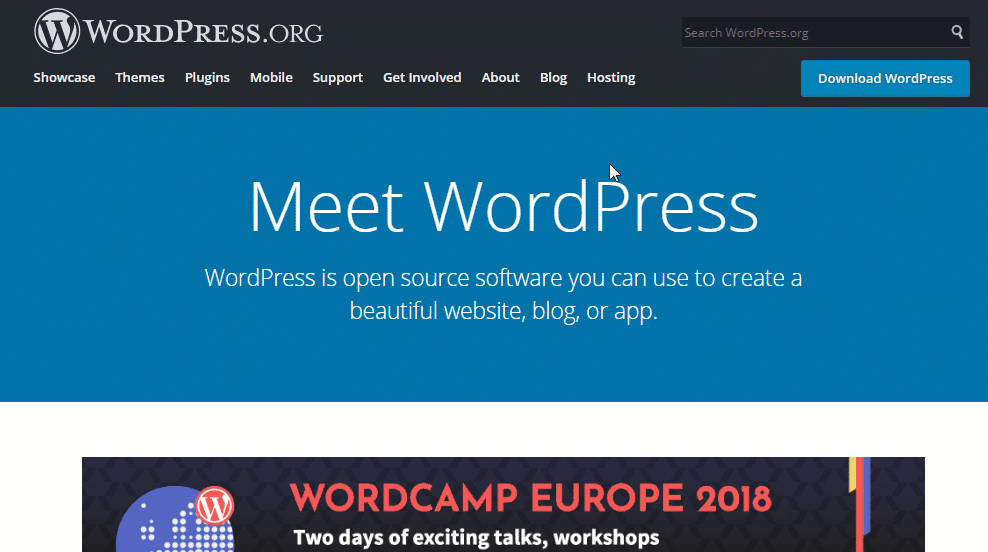 There are two ways to install WordPress: one-click install (recommended) and manual install (advanced)
One-click install
This section provides detailed information to help you signup for the Bluehost web hosting account. We also included screenshots of the pages that you need to go through.
While each hosting provider has slightly different control panels, the installation process will be similar.
View Make a Website Infographic
Step One
Use this link to get the special deal from Bluehost. Then click the "Get Started Now" button.
Step Two
You should start by selecting your plan. If this is your very first one, you should go with the basic one – at least until you explore your options. The one called basic should be able to cover all your needs once you get your website going, and you should consider the prime version once your popularity skyrockets.

Step Three
Your domain name has an important say when it comes to the future success of your website, so you should take your time to come up with something new. Just type in a desired domain in this "new domain" box and BlueHost will show you whether it's available or not. If not, it will provide you with a list of similar names for you to choose from.
Step Four
After you pick out your domain name, BlueHost will take you to the registration page where it will be required from you to fill in your personal info including the billing data. A couple of minutes is all you need.
Step Five
Pay additional attention to your hosting options. Obviously, the 12-month package has the lowest price, but the other two are great when you want to make a long-term investment. You can feel free to uncheck the rest of the boxes – you can always get them later when you find them necessary.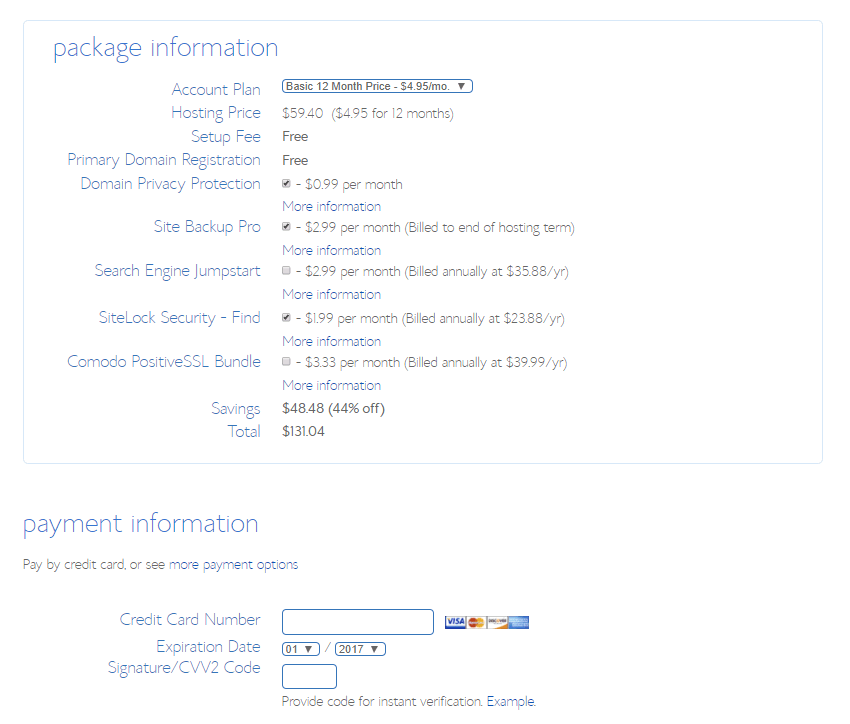 Step Six
After you enter your payment information, you're ready to set your password which will be used for account verification purposes.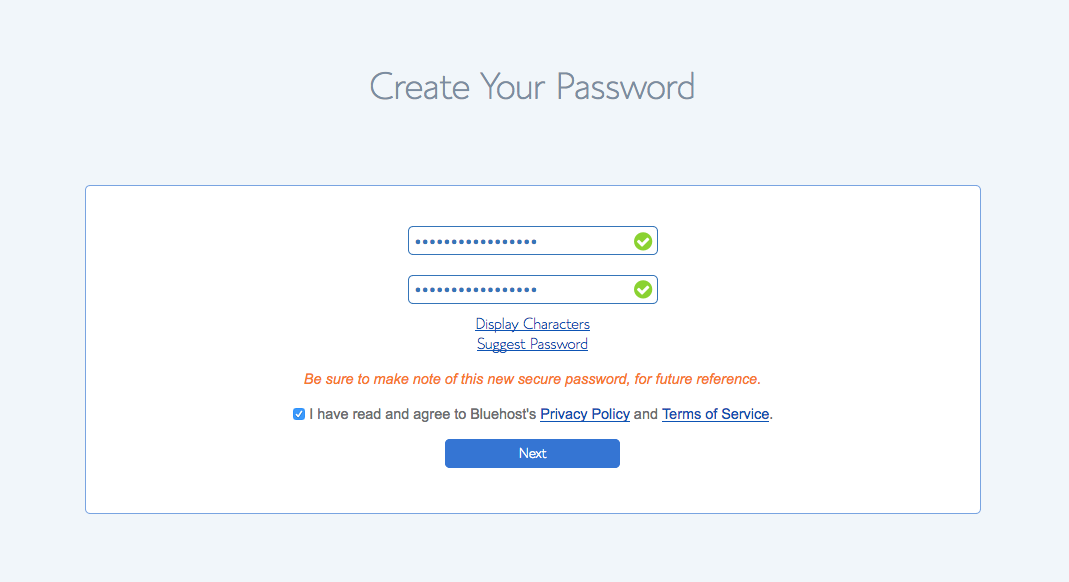 Step Seven
After successfully creating your new password you will be able to login to your account.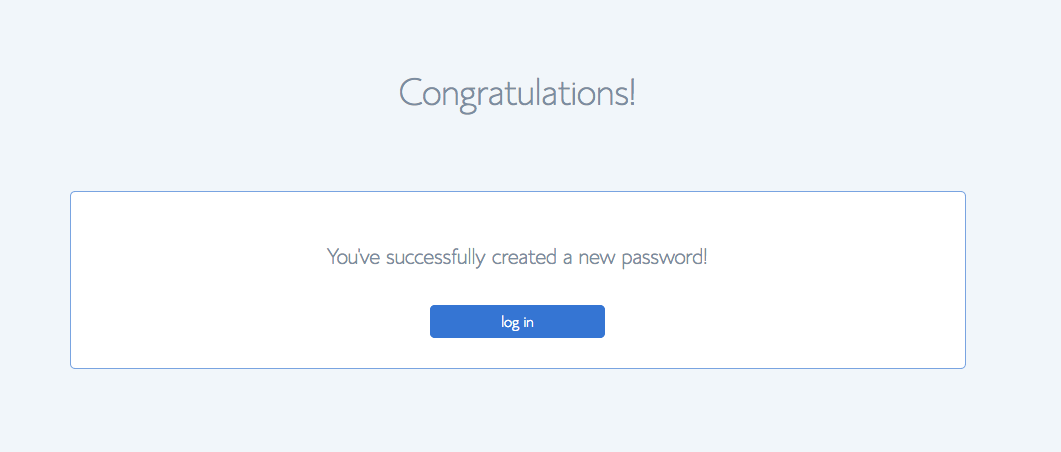 Step Eight
When you enter your new account, you will be given the option to choose a WordPress theme which can make your website look better. If you don't like any of the themes provided by Bluehost, simply go to the WordPress.org repository and find one that you like.
Step Nine
Once you've chosen a theme, everything will be ready to create your website. Do this by logging in to your WordPress dashboard.
Step Ten
When you log in, you will be greeted by a "Welcome" message and offered help with creating your site by Bluehost. You can accept the offered help or continue alone, the choice is yours.
Step Eleven
In the upper left corner, you can find the Bluehost button. When you click on it, you will be given many tools that you can use to create your website. Once you are done with the customization and changes, simply click on the "Launch" button to get your site online.

But before your site is up and running, you will be asked to give a title to your website and name it, as well as include a description about it so that your potential visitors might see what it's about.
As simply as that, your new website will now be live and you can start working on it immediately!
Manual install
If your host doesn't have one-click installation, WordPress has full instructions on how to install it manually at wordpress.org (for advanced users). Keep in mind that a host that doesn't offer one-click WordPress installation may not be your best choice.
Setting up WordPress and managing your website
WordPress powers almost 27 percent of the entire internet
WordPress has two zones: the front-end and the back-end.
The front end is what your visitors will see when they come to your website. Many of the tasks performed on the back-end will be visible on the front end, such as theme customizations, plugin functionality enhancements, and content publication. Actions can also be performed by you and your visitors directly from the front-end of the website, including commenting and social sharing.
There are 72 translations of WordPress
The back end, also known as the WordPress dashboard, allows you to fully manage your site's content, community, functionality, and design. It's accessible only by users who have an account on your site. To access your WordPress dashboard, you need to type yourwebsite.com/wp-admin in the address bar of your browser and login using your WordPress username and password.
The dashboard
The Dashboard is the center of website administration. It consists of three main parts left-side menu, top toolbar and middle section. The left-hand column of your WordPress dashboard is where you'll find all of your admin options and where most of your creative effort will be focused.
The left-side menu items include the following:
There are more than 47,000 WordPress plugins. Akismet is still the #1 downloaded plugin
A premium WordPress theme has the average price of $40
Home takes you to your dashboard.
Updates show you any themes or plugins that need to be updated because a new version has been released. If WordPress itself is updated, you'll see a number in a red circle next to this menu item.
Media shows every photo, video, and file you've uploaded as part of a post or page. You can also upload files directly to the media section.
Pages are usually evergreen, static web pages. Examples include the "About Us" section on a company website or the "Services" page.
Comments are what visitors comment on in response to one of your posts or pages. If you have comments, a number inside a red circle will appear next to this menu item.
Appearance contains themes, design, and features related to the appearance of your site.
Plugins are extra mini programs that help increase the functionality of your site. You can use plugins to turn your website into a membership site, add social media sharing, eliminate comment spam or just to do something cool or fancy with your graphics.
Settings are used for just about anything. It's the first place you want to go when setting up a new site.
Design your site and make it look great
The design of your website is essential, and people will form an opinion about your business based on the look and feel of it. Visitors will make an instant decision (in 3 seconds or less) whether to stay on your site or move on. To make an impact, it's important to have great design.
Depending on the type of the website and the way you choose to build it, you will have some options as far as selecting a design for your site. If you decide to use CMS or web builder, you will be dealing with the pre-made theme and templates. Key things to keep in mind about your website design are the following:
Use clean design
Make sure it's mobile optimized
Fit your site's niche and goals
One or two columns layout is the best option
Use unique design elements
Make it easy to navigate
If you are looking for customized options using some of the platforms mentioned above or creating a website from scratch, you can turn to professional web designer/developer.
Design for differentiated sections and eye-catching transitions to help user navigate and reward them based on their engagement levels, interests or the site depth into which they explore
Write and prepare your content
Content is information that will be presented on your site. It's important to create and maintain useful, unique, and clear content so your visitors can easily understand your message. Poorly written and badly presented material can frustrate and discourage visitors from staying on your website or coming back.
There are two questions you have to consider when creating content:
Create custom visuals and iconography that speaks directly to brand story and personality. Avoid arbitrary media and iconography. Again, keep it relevant
Is the content relevant and exciting to your audience?
How should the content be presented to your target audience?
Today, search engines reward (by ranking them higher) websites that make an effort to create quality content to educate people in their niche. You will have to make sure your content is: unique, relevant, legit, and current.
Once you have an overview of your website plan/sitemap, you can drill down to the specifics of the content you need to create for a website launch. It will be important to create evergreen content (content that will not be changing much and will appear on the static pages) and also important to have fresh content appearing on your website on a regular basis.
Test before and after launch
Beta testing. Launching your website is an exciting process and people eager to get it live as soon as possible. With all the excitement, often people ignore the testing step. It's critical you test your website before it goes live. The testing process can seem overwhelming, and you are not sure where to start. We are here to tell you that it's not that complicated, you just have to check the following points carefully:
Content related materials (spelling, punctuation, etc.)
Design related elements (images, fonts, etc.)
Web development items ( live URLs, broken links, etc.)
Search engine optimization details ( title tags, meta data, etc.)
Network administrator areas (hosting, backup system, etc.)
Google Analytics
Even if you're on a tight budget, you can use free tools like Google Analytics to get a lot of data on how your website is being used, including overlays of your pages to see what links people click on most as well as the ability to track conversion funnels
Post-launch. Once your website goes live, you need to have a strategy in place on what to do next and how to maintain your site. Here are some basic things to consider:
Prepare your site for promotion.
Prepare to measure website stats.
Find maintenance if and when needed.
Make sure you backup your site.
Collect visitor's feedback.
source: https://firstsiteguide.com/make-website/